Your Fall Hair Care Routine: Why Evolve is a Necessity
The leaves are changing color and so is many people's hair – it is definitely fall time! As the seasons change, it's important to adjust your hair care routine accordingly. Coloring your hair in the fall can be especially harsh, so it's important to use a product like Evolve that helps keep your hair healthy and strong. In this blog post, we'll talk about why using Evolve is such an important part of your hair care routine during the fall season.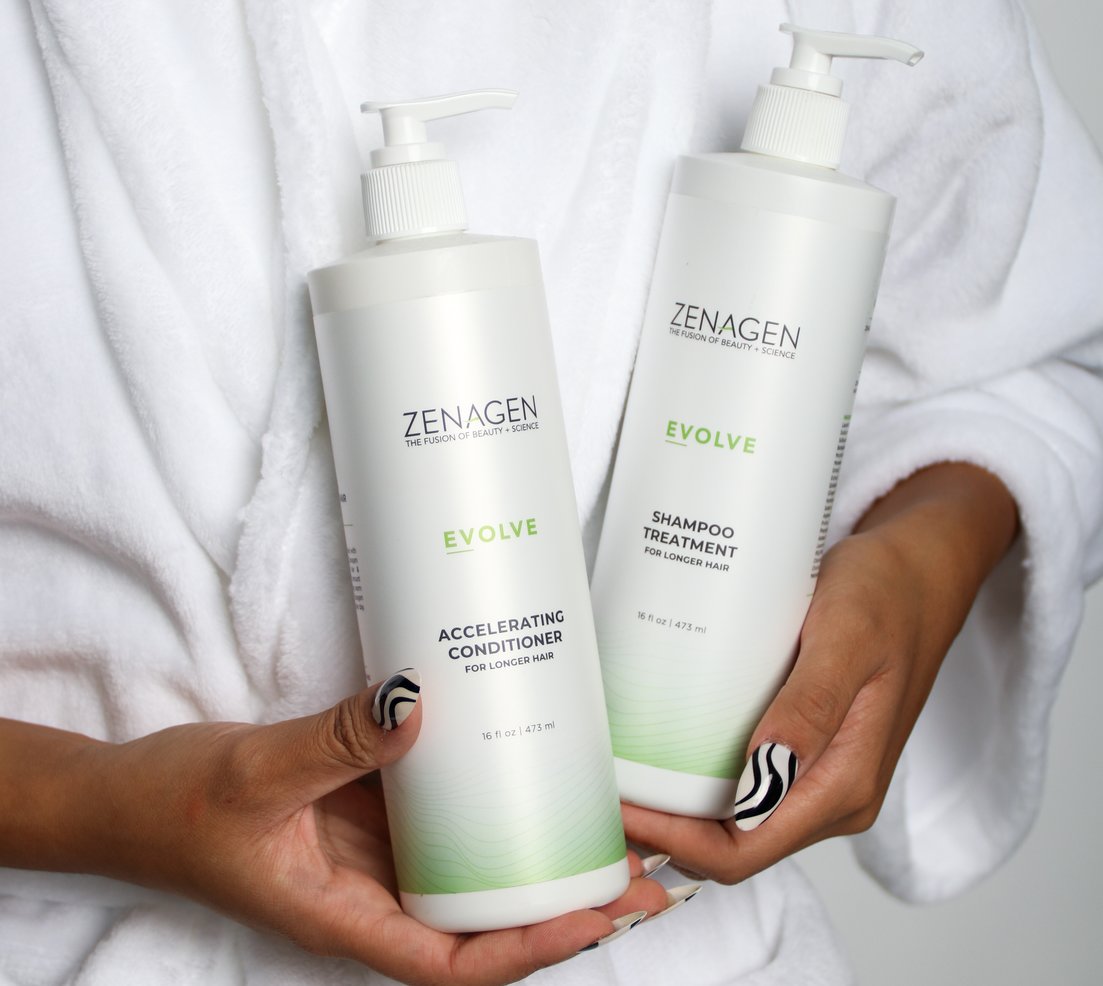 Evolve is a two-step shampoo and conditioner system that encourages the growth of longer, stronger, healthier hair up to 40% faster. It is extremely beneficial to those with color-treated hair who want to retain color and vibrancy, which is why it's the perfect product for those who change their hair color with the seasons.
Even for those who don't, as the weather gets cooler and the humidity decreases, your hair can become drier and more brittle. This is why it's so important to use a hair product that will help keep your hair hydrated and healthy. Evolve does just that – it contains natural ingredients like aloe and grape seed extract that help to nourish and moisturize the hair. Not to mention the amino acid complex included in the formula that helps repair and strengthen hair damaged by environmental factors, coloring, or heat styling. These amino acids are:
Alanine: Maintains moisture levels in the hair cuticle by locking in the essential amount of moisture for hair health and shine and blocking out unnecessary moisture and humidity.
Histidine: Helps keep hair cuticle closed, and acts as a shield against unavoidable environmental factors that damage hair.
PCAs: Allows the hair follicle to maintain vibrant, bold color on both color-treated and natural hair. This is extremely beneficial to those who dye their hair often!
For more information on Evolve read "The Benefits of Evolve and Who Should Use It".
If you're looking for an extra boost, the Strengthening Leave-in Conditioner is a great addition to the Evolve system. It helps to keep hair healthy and strong by protecting it from heat damage. It also contains plant-based ingredients that help to nourish and moisturize the hair.
The fall season is a great time to change up your hair color – but it's essential to use a product like Evolve that helps keep your hair healthy and strong. Keep up with your hair care routine as the seasons change and you'll have great hair all year long!
Read more about plant-based hair care.
Recommended for you