Styling Tips For Men With Thinning Hair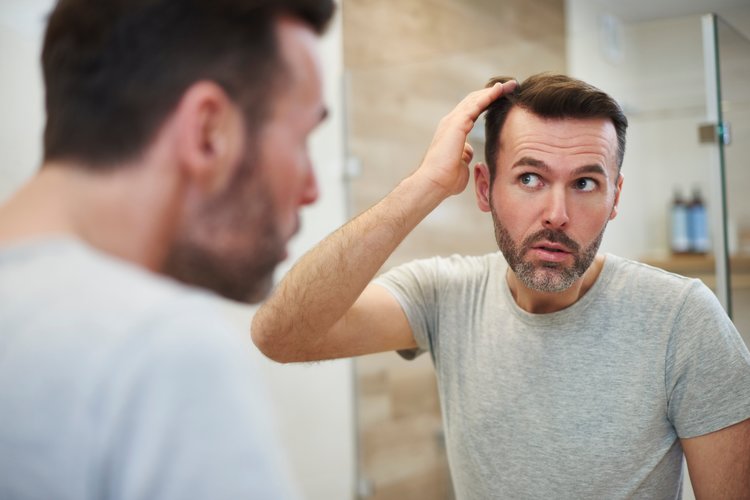 Do you feel like you're losing your hair? You are definitely not alone. About two-thirds of men will experience some form of hair loss by the age of 35 and nearly eighty percent by the age of 50. But that doesn't mean you have to give up your personal style. If you know how to style it properly, thinning hair can look just as good—if not better—than thick luxurious locks. Here are a few styling tips and tricks to help you make the most out of what you have. 
Start with the right cut
The right cut can make all the difference when it comes to thinning hair. It's important to choose a cut that adds texture and interest while also minimizing areas where the scalp may be showing through. A shorter cut is usually best since longer styles tend to emphasize any bald patches, but something with a bit of length on top can balance out an otherwise too-short look. Opt for cuts with lots of layers and texture, such as a tousled crop or textured quiff, which both add volume and movement to thinning hair.
Work Some product into your hair
Hair products are a great way to add texture and volume when styling thinning hair. Look for products that produce a high hold while leaving zero residue. This will add texture without making your locks look greasy or weighed down. Zenagen Flexture Paste is the perfect solution. Our unique microfiber formula styling paste creates tousled texture, definition, and control all with a matte finish. Try different products to find what works best for your individual style, from matte clays and pastes for a more natural look, to glossy gels for something more polished.
It's also a great idea to pre-treat your damp hair after getting out of the shower with a volumizing product like a strengthening leave-in conditioner or sea salt spray. Work your pre-styler into damp (not wet) strands from root to tip using your fingers or a comb until evenly distributed throughout your hair. Then blow dry lightly using your fingers or a brush to create extra lift at the roots while still maintaining movement in the ends (that's right men, you can use a blow dryer too). Make sure your pre-treatment has heat protectant in it like the olive oil used in Zenagen's Repairicle Spray. 
Another great pre-styler would be a thickening volume foam. Our Thickening Volume Foam creates the perfect canvas for any hairstyle. This lightweight foam is also loaded with botanicals that promote hair growth. Another recommendation is to finish off your hairstyle with a root lifter, such as the Zenagen Thickening Texturizing Powder. This root lifter is infused with innovative technology that gives texture, fullness and grip in every puff.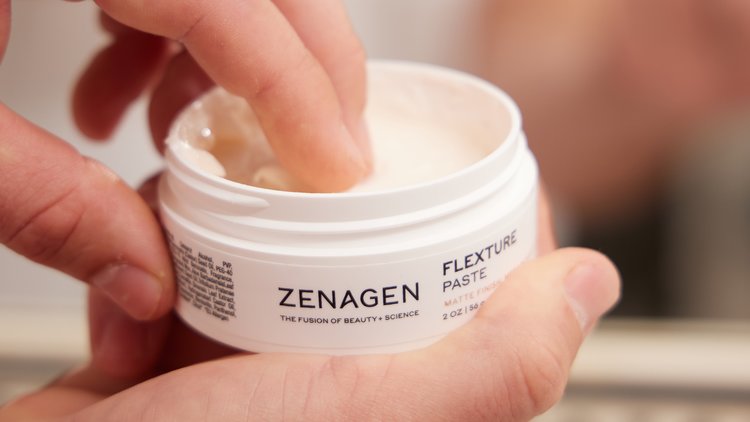 Add Dimension With Color
Adding color is another great way to create dimension in thinning hairstyles. If most of your scalp shows through when styling short cuts, try adding some subtle highlights around the face and crown area. This will draw attention away from any bald patches, while also creating depth and movement in thinner styles. Alternatively, if you prefer longer styles, try experimenting with ombre techniques, where lighter shades are used at the ends, gradually blending into darker hues near the roots. Not only does this look great on longer hairstyles, but it also helps create an illusion of thicker locks. Make sure that if you are coloring your hair you are using a shampoo that will not strip the color away like Zenagen Revolve Hair Loss Shampoo Treatment for Men. Not only is Revolve color safe, but it actively combats hair loss and shedding in men. Powered by a proprietary blend of natural ingredients, Revolve Shampoo for Men's Hair Loss cleanses the hair follicle of DHT, the hormone that causes most forms of hair loss, while nourishing new and existing hair growth with a powerful amino acid complex.
the bottom line
With these tips in mind, there's no need to feel self-conscious about thinning hair anymore! Experiment until you find what works best for you – there are plenty of stylish options available, regardless of how much (or how little) hair you have left! The right style can help boost confidence and make embracing thinning hair easier than ever before!
Recommended products