COVID 19 Hair Loss Solution | Zenagen Hair Loss Treatment
COVID-19 HAIR LOSS
WHAT YOU CAN DO ABOUT IT


Whether you've had the virus or not, COVID-19 has affected all of our lives in one way or another. Illnesses such as this one can often lead to hair shedding thanks to a number of different reasons. According to various news sources, 25% to 65% of COVID-19 survivors are experiencing hair loss or shedding.
Here at Zenagen, our inquiries about hair loss due to illness have increased, as well. We've seen a 30% increase of clicks for hair loss in general, and a 120% increase in searches specifically about hair loss after illness.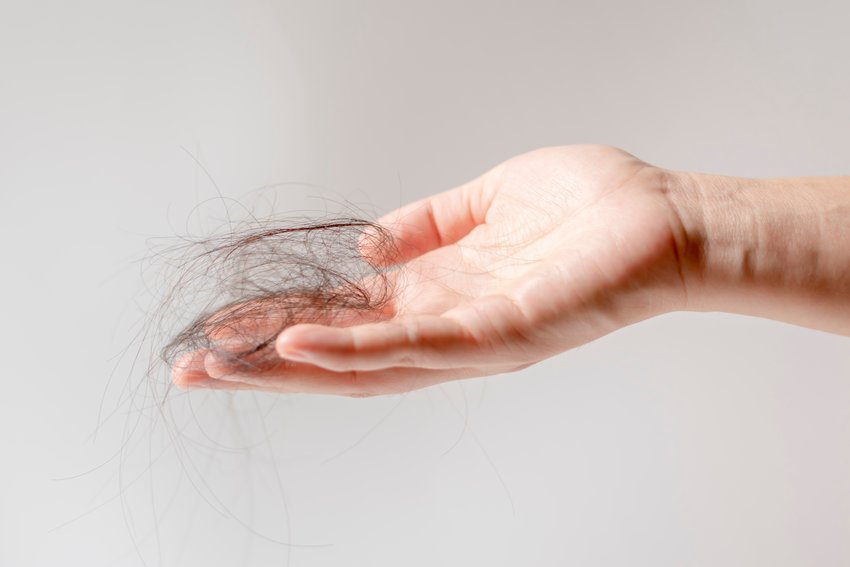 Stress is a leading factor relating COVID-19 and hair loss. Hair loss due to stress is known as telogen effluvium. Telogen effluvium causes the hair cycle to become prematurely pushed into the resting stage (telogen). Hair loss from stress generally doesn't begin until weeks, or even months after the stressful event (in this case Covid). 
Usually we shed around 100 hairs a day, however, when you're stressed, your body becomes extremely sensitive to inflammation. Inflammation is one of the main causes of hair loss and can increase shedding of up to several hundred hairs a day. A big issue is that hair loss itself often creates more stress which then leads to more hair loss. It's a vicious cycle that is difficult to get out of without some mental and physical help.
The hair follicle gets pre-maturely pushed to phase 3, telogen, causing pre-mature shedding
The good news about hair shedding from COVID-19 is that there are products that can help. We've bundled together the ultimate Hair Loss Recovery Kit to address the issue head on.
The Zenagen COVID Hair Loss Recovery Kit contains:
Our Revolve Shampoo + Conditioner and Thickening Hair Serum work in harmony with our Zen Restorative Complex. The Restorative Complex utilizes the natural healing power of plants to create a blend of non-toxic, natural ingredients that work to sooth scamp inflammation and target hair loss at the source to grow thicker, fuller hair. Our handheld Scalp Massager uses flexible rubber tips that will comfortably stimulate and gently exfoliate the scalp. This increases blood flow and increases hair growth all in the palm of a hand.
WANT TO BECOME A HAIR LOSS EXPERT?
Are you a stylist with clients experiencing hair loss? You're not alone. Hair loss is the fastest growing category in the hair industry, and the number of clients suffering is growing every single day. They are looking to their trusted stylists to help them understand why they are losing their hair and how to stop it.
That's why we created the Zenagen Professional Certification course. In this course, you will learn the biological reasons why hair loss happens, and why Zenagen is the healthiest, most effective solution you can offer your clients. This course will arm you with the knowledge to talk about hair loss with confidence, and to be the leader they're looking for to overcome their hair struggles.