Science Behind REvolve
Zenagen Revolve is an easy-to-use hair loss treatment with unique products for both men and women. The Revolve Shampoo and Conditioner system offers an efficient hair loss solution for women and men's pattern baldness, post pregnancy hair loss, chemotherapy hair loss, COVID-19 hair loss, and other common types of hair shedding and thinning.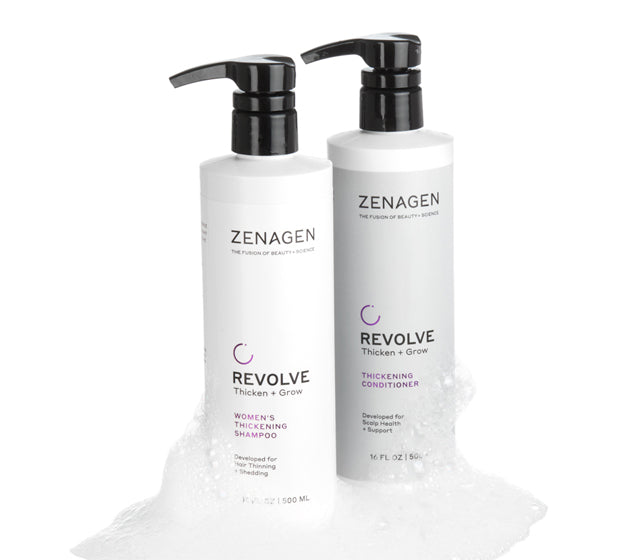 The Revolve Difference
The Revolve system consists of a hair loss shampoo for men or women, as well as a unisex hair loss conditioner. It a multi-action process that combats DHT, the hormone that causes 95 percent of hormonal hair loss. Here is how it works.
The cause of hair loss
To understand how our products work, let's give a crash course on how hair loss happens. DHT, or dihydrotestosterone, is a natural hormone that is present in the hair follicle. DHT cuts off vital blood flow to the follicle, causing it to weaken over time and eventually stop producing hair. The buildup of DHT is the most common cause of men's and women's hair loss.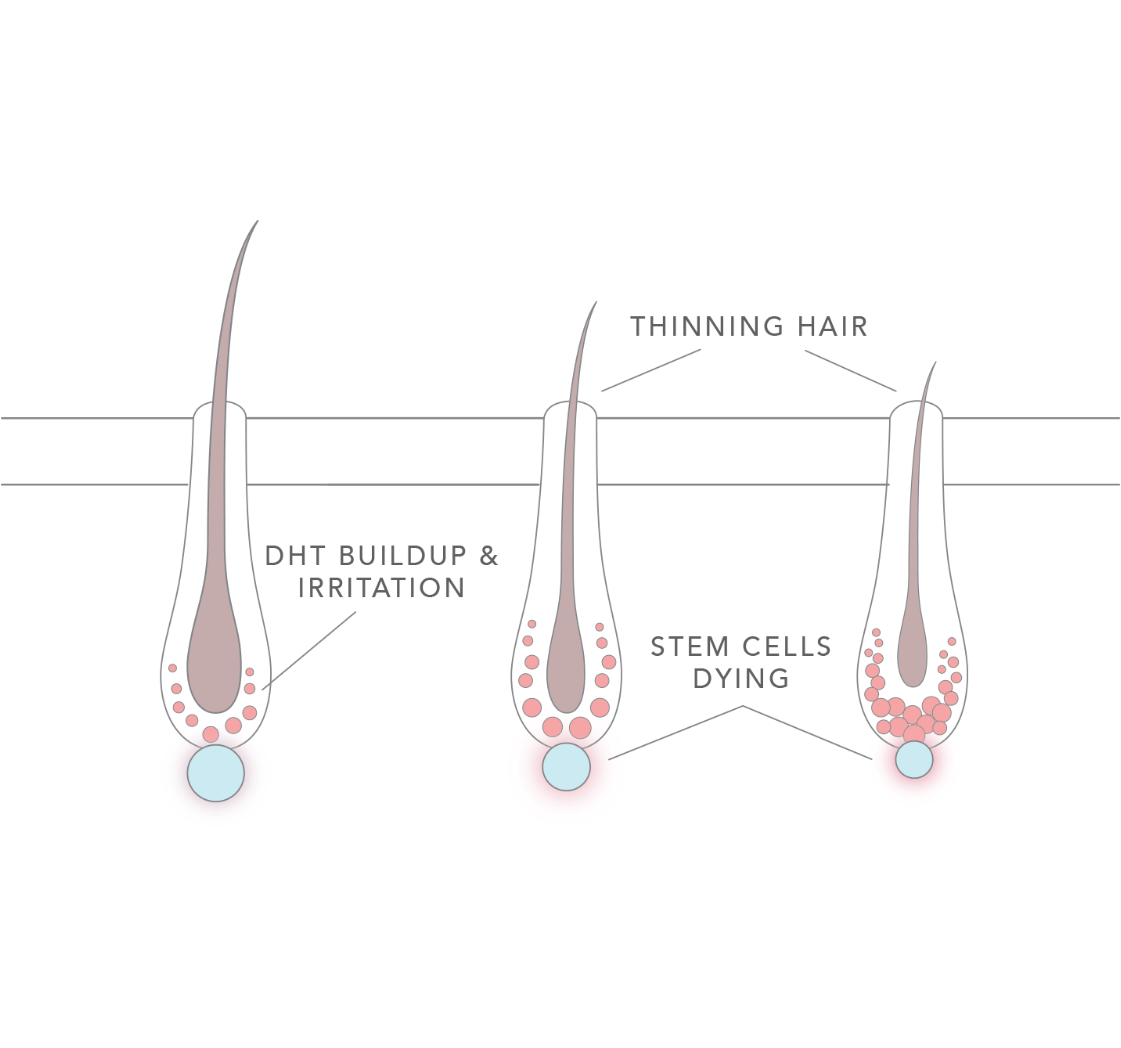 Zenagen's DHT Cleanse
Zenagen's Shampoo Treatment systems penetrate the scalp with a gentle, stimulating green tea delivery system. Our proprietary blend of plant-based nutraceutical ingredients cleanse and remove existing DHT from the hair follicle, and block future production. This allows for the hair follicle to grow stronger, thicker and healthier hair.
A natural and easy-to-use hair loss solution
The Revolve system is formulated with antioxidant green tea and other naturally derived nutraceutical ingredients. The two-step system works conveniently in the shower and takes only 5 minutes, 3 – 4 times per week.
Get Started