Science Behind Evolve
Evolve is a shampoo treatment and conditioner system that uses the same delivery system as the Revolve line to help repair and protect dry, damaged hair. Evolve uses a powerful combination of plant-based ingredients and an amino acid complex to bring hair that has been color-treated, chemically processed or heat styled back to life. It also helps to grow stronger, longer hair, by strengthening hair bonds and reducing split ends and breakage for healthier growing hair.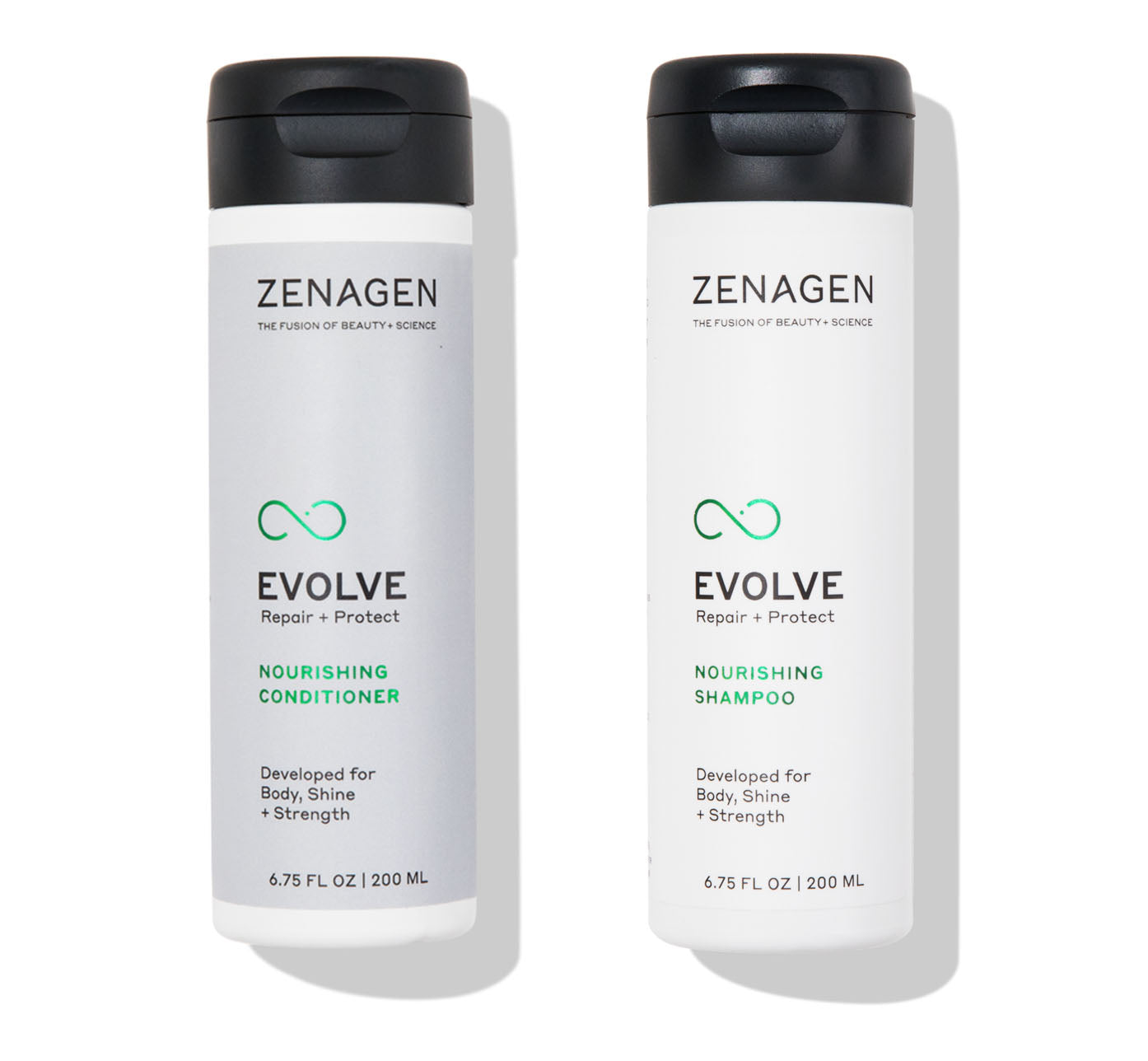 The evolve Difference
The Evolve System uses a powerful blend of nutraceutical ingredients and an amino acid complex to promote faster growing hair and to help restore hair that has been damaged due to heat-styling, bleaching and coloring, or chemical treatments.
What Causes Damage?
Your hair doesn't have to look dull or damaged to need a little TLC. While most damage is caused by overusing heat-styling tools, frequent or bad color jobs and chemical treatments, every day stressors like UVA rays from the sun or pollution can cause hair to become brittle and broken, causing split ends and frizz.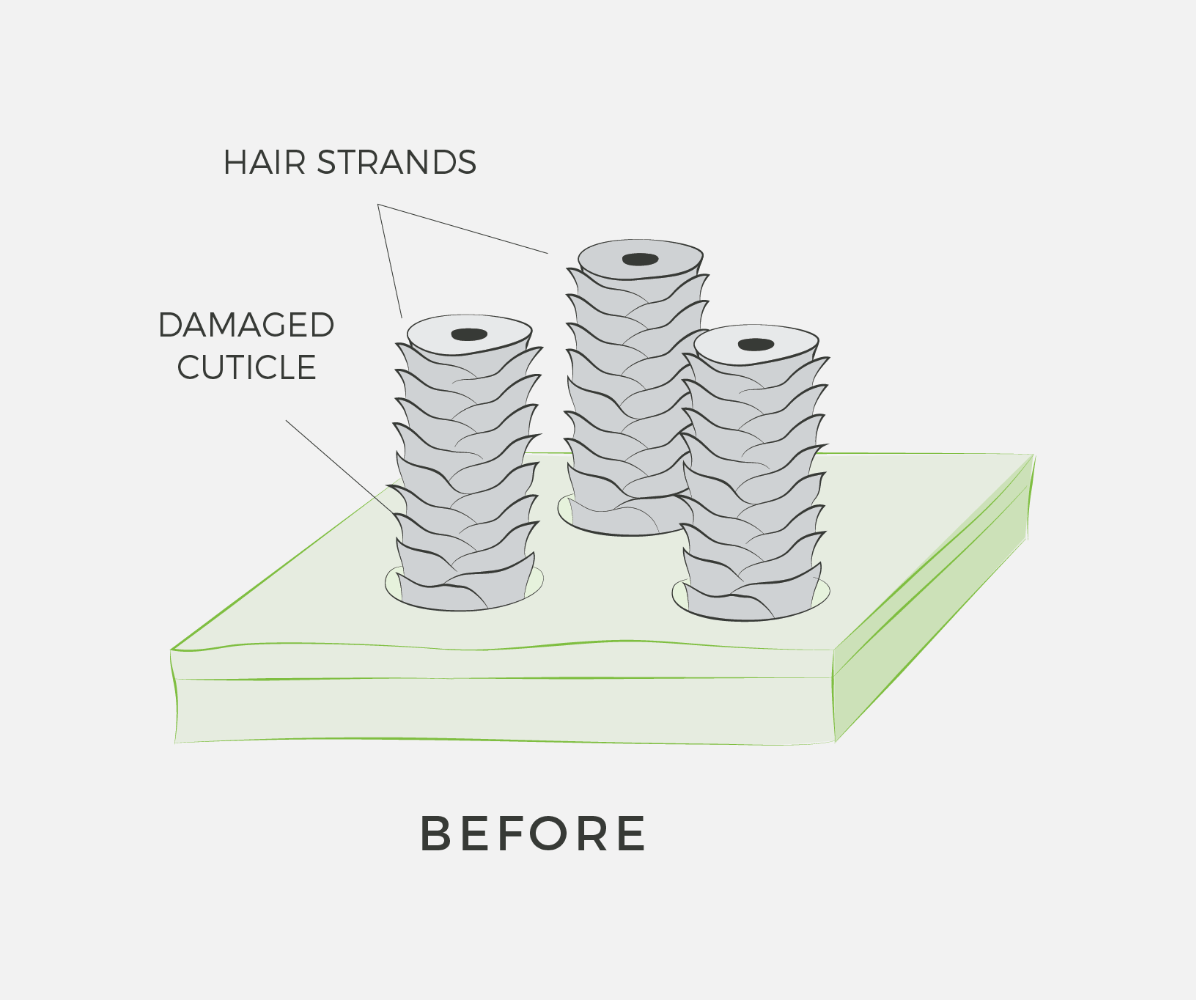 Evolve's Restoring Formula
The Evolve Shampoo Treatment restores hair from the inside out, by penetrating the hair cuticle and infusing critical vitamins and moisture to the hair, while the amino acid complex creates a barrier between your hair and things that may cause damage. This promotes faster, healthier growing hair by preventing split ends and keeping your hair in the growth phase for longer.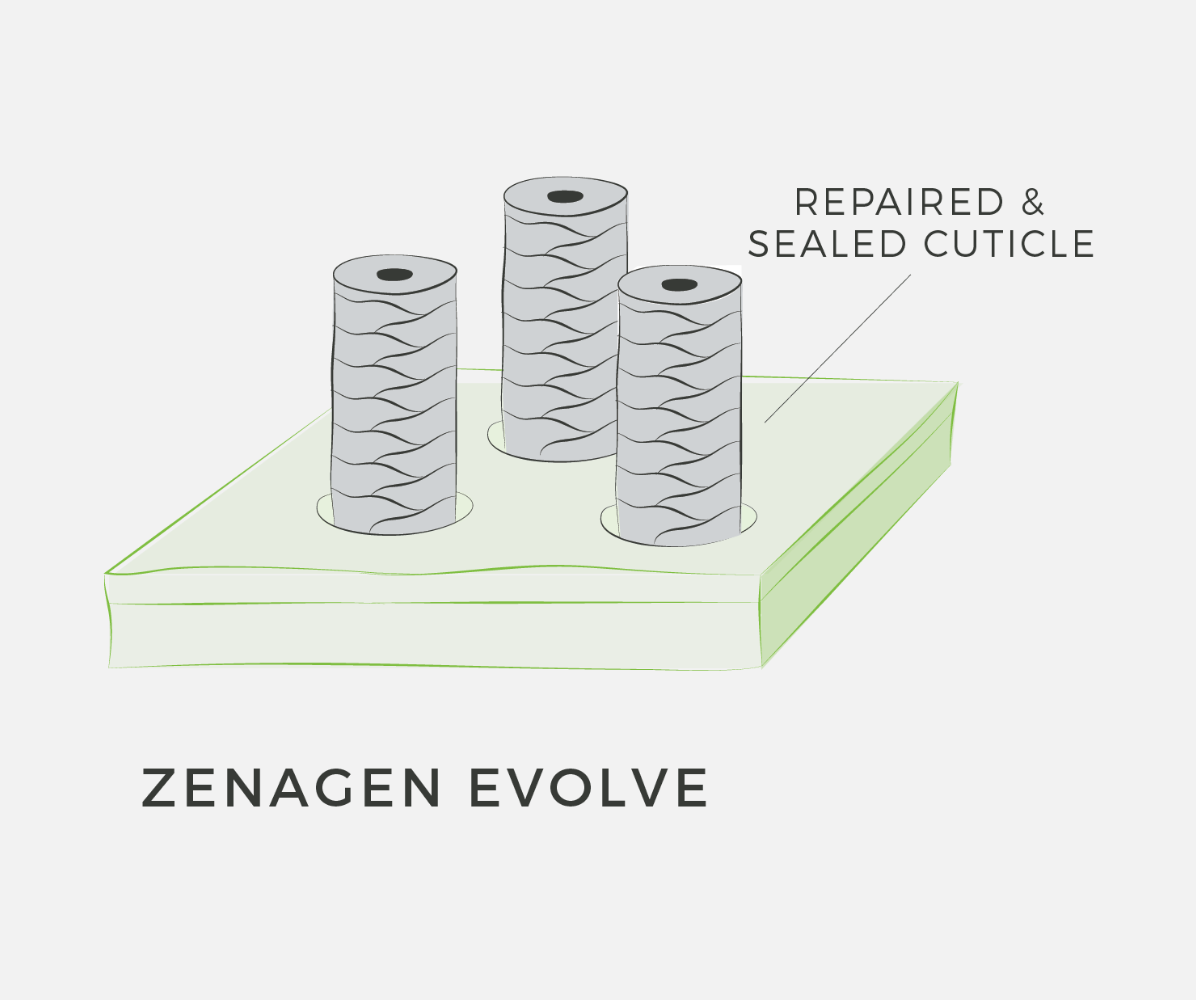 Make Hair Health a Priority
Hair is a major part of overall health and happiness, so it's important to keep it in its strongest state from start to finish. Used conveniently in the shower for 5 minutes, 3 times per week, Evolve is a must for anyone looking to have their healthiest hair possible.
Shop Now