Zenagen Ambassadors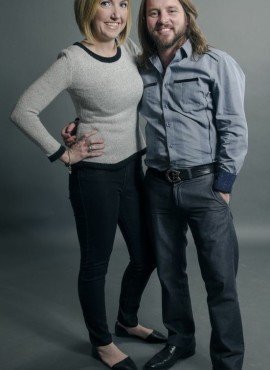 JOSH MCMICHEN
Zenagen Ambassador - SHEARIOUS Salon
---
Atlanta-based hair stylist extraordinaire Josh McMichen brands his ultra-stylistic passion to pursue cut & color fame, and take the game to a whole new level. The Shearious brand is a unique culmination of taking an overwhelming creative passion for hair and combining it with a relentless vision to positively effect peoples lives by providing complete confidence along with our cut & color service. We aim to motivate and provide profound positive insights into the way people feel about themselves, mentally, physically, & spiritually.
MELISSA SCHLEICHER
Zenagen Celebrity Stylist and Spokeswoman
---
Carrie Underwood turns heads when she walks the red carpet, garnering praises for not only her gowns, but her hair and makeup as well. The woman behind Carrie's tresses and makeup is hairstylist and makeup artist Melissa Schleicher, who also cites Alan Jackson, Brad Paisley and Rascal Flatts among her celebrity clients. Melissa is Zenagen Celebrity Stylist and Spokeswomen and her Salon Parlour 3 in Brentwood in Tennessee is among the fastest growing salons in the country.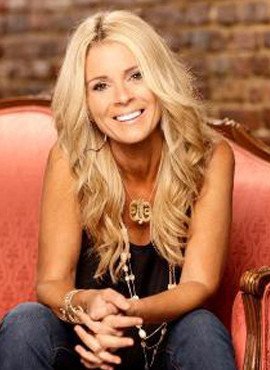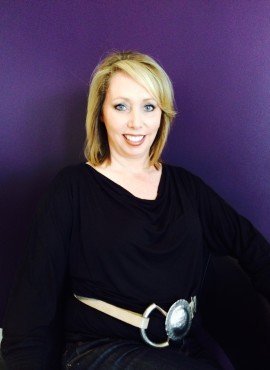 SHERRY ALMAROAD
Cheveux Salon
---
Owner and Operator of Cheveux Salon, Marion IL – "I had been seriously looking for a hair loss product for a couple of years, because I wasn't happy with the results I was getting with 'Professional' products that were available at my local distributors. There have been several clients who have been discouraged with the results of those products. When I started researching Zenagen, I knew I had to try it! The very first time I used Zenagen on a client, I didn't even have to wait the ten weeks to see results. I ordered the whole product line. One of my clients—who has cried over her hair numerous times—got more compliments on how full and shiny her hair was after I used Zenagen on her. A professional male client who was ready to have his head shaved sent me a text after five weeks on the product and said, "I think the fertilizer is working!" He came in and he does have new growth. This is the only product that I have ever used that allows you to see and feel the results the very first time you use it. Zenagen does what it claims it will do. Every one of our clients who is using Zenagen loves it! I personally use Evolve, and my hair feels and looks better than ever. I get so many compliments on how shiny and full my hair is. I love, love, love Zenagen! I am so happy I have found a hair loss product that I can prescribe with confidence that it will work."
ULI REYES
Salon UNRULI
---
Uli Reyes is the owner and operator of Unruli Salon, a Salon Today top 200 salon, and dedicated his life to hair and service. Uli is a former "acrobalance performer" in Las Vegas – think Cirque du Soleil without the thematic story lines, and has owned and operated salons across the country. Uli has been a significant believer in Zenagen and can be seen in the Zenagen Brand Overview Video here. Uli lives in Nashville Tennessee and in addition to his salon, has started an international beauty non profit in Nicaragua. Uli is the owner and manager of Salon Unruli in Franklin TN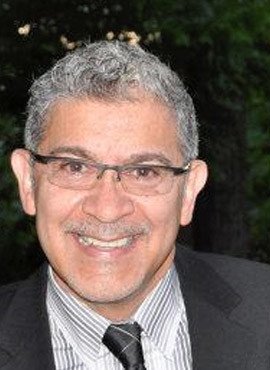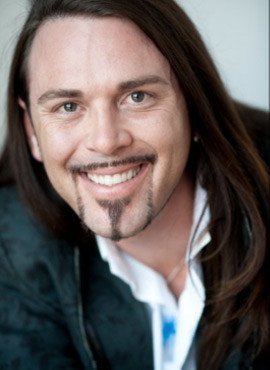 BRENT HARDGRAVE
International Platform Artist and Stylist
---
A professional stylist and colorist since 1994, Brent graduated with honors from Capelli, an intercoiffure school. After serving as director of hair color for the Centennial Olympic Games in Atlanta in 1996, Brent opened his own salon in Roswell, Georgia and became an Educator for Redken. Brent was honored to be the first US National Artisan to be promoted to International Artisan expanding his venue from the US to the World. Known for his innovative dry-cutting technique, Brent is also an expert colorist and extensions. His work has been seen in music videos, movies, and magazines and on television and high fashion runways. Brent's talent was recently featured in Modern Salon magazine.
DENNIS CLARK
Owner-Elan Salon
---
Dennis Clark, Salon Owner Elan Salon Nashville – "As a salon owner for 22 years my mission has been to create an environment that caters to a wide variety of people offering the best customer service in the industry, putting us in the position of Nashville's best salon. I have developed an ongoing education program that ranges from foundation training at an apprentice level to one of the most thorough advanced continuing education programs for even our most advanced stylists. It is my belief that building stylists from the ground up forms a more solid foundation for success." "I have a very similar philosophy about hair care products; building our foundation with a limited selection of the best products the industry has to offer. In 2013 I added Zenagen to our product mix, we have historically carried products that address certain issues with hair loss but Zenagen is the only treatment available that actually blocks DHT, the leading cause of male hair loss. Not only does our staff believe in Zenagen, our customers are seeing positive results, and our sales continue to be strong. Our partnership with Zenagen has filled a void in our product selection giving us a true solution for hair loss in both men and women."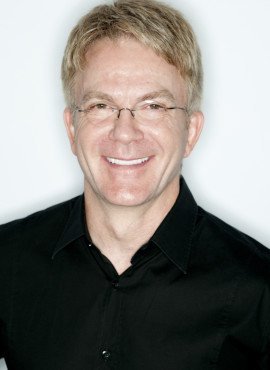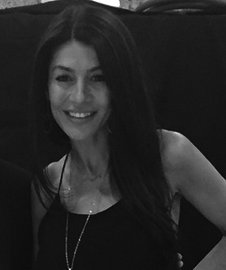 JODY BROWN
ZENAGEN EDUCATION AMBASSADOR
---
Jody Brown is one of the world's best "dry cut" hair experts, and has done work on celebrities, runway shows, and on stage with platform artists including Mike Karg. Jody has the best blend of education and skills and is the premiere education expert in the Zenagen product line and science and maintains clients from Atlanta, Tennessee, California, and other select locations. Learn more about Jody Brown and See what people are saying to Jody Brown and Zenagen Online